Many individuals want to vegetable garden in their own backyard or vacant lot next to their house, but do not know what to do or even how to get started. This page of THE CHRISTIAN HERALD bible study website was developed to assist those individuals interested in backyard vegetable gardening. Although my wife and I have been backyard gardeners of vegetables and flowers for over 38 years, we will be the first to admit that we are not horticulturists or professional gardeners, and our knowledge and experience is limited, but practical. We hope the information listed below meets your needs, and is helpful. Nothing is for sale on this page. Only information is provided!

We might start by asking the question, What is gardening? Wikipedia Encyclopedia defines gardening as "the practice of growing and cultivating plants as part of horticulture. In gardens, ornamental plants are often grown for their flowers, foliage, or overall appearance; useful plants, such as root vegetables, leaf vegetables, fruits, and hers, are grown for consumption, for us as dyes, or for medicinal or cosmetic use. Gardening is considered to be a relaxing activity for many people."

Gardening may also be considered a mental, emotional, spiritual, and physical activity which involves selecting, modifying, developing and tending a piece of land for the purpose of growing plants, flowers, shrubs, or trees for pleasure, productivity, or profit. People garden in the ground, in raised beds, in pots or other types of containers, or sometimes even on the roof. Those interested in supporting nature may garden specifically for butterflies, bees, or birds, or other wildlife.

Backyard gardening is simply the application of gardening knowledge, principles and activities to a usually small and well defined area of your back yard. Whether one gardens for pleasure, productivity, or profit, developing a garden can be one of the most enjoyable, productive, and rewarding activities humans can participate in. It can be just plain fun [and a bunch of work].

Websites and "YouTube videos" are listed below to provide specific information and advice for those interested in backyard gardening, including information about vegetables and flowers. These websites and videos also provide specific, hands-on advice and demonstrate techniques for developing, maintaining, and enjoying your backyard garden, no matter how small or large.

To view a website or video, just click on the blue links provided below!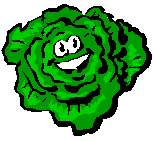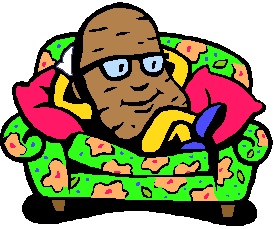 THE CHRISTIAN HERALD
GARDENING MINISTRY PAGE
For as the earth bringeth
forth her bud, and as the
garden causeth the things
that are sown in it to spring
forth; so the Lord GOD will
cause righteousness and
praise to spring forth
before all the nations
(Isaiah 61:11)
And the LORD shall
guide thee continually, and satisfy thy soul in drought,
and make fat thy bones:
and thou shalt be like a
watered garden, and
like a spring of water,
whose waters fail not
(Isaiah 58:11)

And I will bring again the
captivity of my people of
Israel, and they shall build
the waste cities, and inhabit them; and they shall plant vineyards, and drink the wine thereof; they shall also make gardens, and eat the fruit of them
(Amos 9:14)

TO RETURN TO THE HOME PAGE, CLICK
HERE!