THE CHRISTIAN HERALD
A Judeo-Christian Bible Study
THERE IS THEREFORE NOW NO CONDEMNATION TO THEM WHICH ARE IN CHRIST JESUS
"There is therefore now no condemnation to them which are in Christ Jesus,
who walk not after the flesh, but after the Spirit
. For the law of the Spirit of life
in Christ Jesus hath made me free from the law of sin and death.
For what the
law could not do, in that it was weak through the flesh, God sending his own Son
in the likeness of sinful flesh, and for sin, condemned sin in the flesh
: That the righteousness of the law might be fulfilled in us, who walk not after the flesh, but
after the Spirit. For they that are after the flesh do mind the things of the flesh;
but they that are after the Spirit the things of the Spirit. For to be carnally minded
is death; but to be spiritually minded is life and peace. Because the carnal mind
is enmity against God: for it is not subject to the law of God, neither indeed
THE REALITY OF CHRISTIAN SUFFERING...
"And they departed from the presence of the council, rejoicing that they were counted
worthy to suffer shame for his name
. And daily in the temple, and in every house, they
ceased not to teach and preach Jesus Christ"
(Acts 5:41-42).
"But the Lord said unto him,
Go thy way: for he is a chosen vessel unto me, to bear
my name before the Gentiles, and kings, and the children of Israel: For I will shew him
[Saul, later Paul]
how great things
he must suffer for my name's sake
"
(Acts 9:15-16).
"The Spirit itself beareth witness with our spirit, that we are the children of God: And
if children, then heirs; heirs of God, and joint-heirs with Christ; if so be that
we suffer
with him
, that we may be also glorified together. For I reckon that
the sufferings of
this present time
are not worthy to be compared with the glory which shall be
revealed in us"
(Romans 8:16-18).
"For our comely parts have no need: but God hath tempered the body together, having
given more abundant honour to that part which lacked: That there should be no schism
in the body; but that the members should have the same care one for another. And
whether one member suffer, all the members suffer
with it; or one member be honoured,
all the members rejoice with it"
(1 Corinthians 12:24-26).
"For verily, when we were with you, we told you before that
we should suffer tribulation
;
even as it came to pass, and ye know"
(1 Thessalonians 3:4).
"So that we ourselves glory in you in the churches of God for your patience and faith in
all your persecutions and tribulations
that ye endure: which is a manifest token of
the righteous judgment of God, that ye may be counted worthy of
the kingdom of God,
for which ye also suffer
"
(2 Thessalonians 1:4-5).
"
Till I come,
give attendance to reading, to exhortation, to doctrine
. Neglect not the gift
that is in thee, which was given thee by prophecy, with the laying on of the hands of the presbytery. Meditate upon these things; give thyself wholly to them; that thy profiting
may appear to all. Take heed unto thyself, and unto the doctrine; continue in them: for
in doing this thou shalt both save thyself, and them that hear thee"
(1 Timothy 4:13-16).
"It is a faithful saying: For if we be dead with him, we shall also live with him:
If we
suffer, we shall also reign with him: if we deny him, he also will deny
"For the eyes of the Lord are over the righteous, and his ears are open unto their prayers:
but the face of the Lord is against them that do evil. And who is he that will harm you, if
ye be followers of that which is good? But and
if ye suffer for righteousness' sake, happy
are ye
: and be not afraid of their terror, neither be troubled"
(1 Peter 3:12-14).
"
For it is better, if the will of God be so, that ye suffer for well doing, than for evil
"
For as
the sufferings of Christ abound in us
, so our consolation also aboundeth by
Christ. And whether
we be afflicted
, it is for your consolation and salvation, which is
effectual in the
enduring of the same sufferings which we also suffer
: or whether we
be comforted, it is for your consolation and salvation. And our hope of you is stedfast,
knowing, that as
ye are partakers of the sufferings
, so shall ye be also of the
consolation"
(2 Corinthians 1:5-7).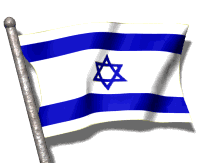 WOE UNTO THEM THAT CALL EVIL GOOD,
AND GOOD EVIL
"Woe unto them that call evil good, and good evil; that put darkness for light, and light for darkness; that put bitter for sweet, and sweet for bitter
! Woe unto them that are wise in their own eyes, and prudent in their own sight! Woe unto them that are mighty to drink wine, and men of strength to mingle strong drink: Which justify the wicked for reward, and take away the righteousness of the righteous from him! Therefore as the fire devoureth the stubble, and the flame consumeth the chaff, so their root shall be as rottenness, and their blossom shall go up as dust: because they have cast away the law of the LORD of hosts, and despised the word of the Holy One of Israel"
Adonirum Judson
Pioneer American Baptist Missionary In Burma