TCH MINI-STUDY 32
THREE SPIRITUAL ASPECTS OF THE HEART
Mind-
For this people's heart is waxed gross, and their ears are dull of hearing, and their eyes they have closed; lest at any time they should see with their eyes, and hear with their ears, and should understand with their heart, and should be converted, and I should heal them (Mat 13:15).
Because that, when they knew God, they glorified him not as God, neither were thankful; but became vain in their imaginations, and their foolish heart was darkened (Rom 1:21).
But there were certain of the scribes sitting there, and reasoning in their hearts (Mark 2:6).
And he said unto them, Why are ye troubled? and why do thoughts arise in your hearts? (Luke 24:38).
Behold, I have done according to thy words: lo, I have given thee a wise and an understanding heart; so that there was none like thee before thee, neither after thee shall any arise like unto thee (1 Kings 3:12).
Now the end of the commandment is charity out of a pure heart, and of a good conscience, and of faith unfeigned (1 Timothy 1:5).
Affections-
Grant thee according to thine own heart, and fulfil all thy counsel. We will rejoice in thy salvation, and in the name of our God we will set up our banners: the LORD fulfil all thy petitions (Psalms 20:4-5).
Be not hasty in thy spirit to be angry: for anger resteth in the bosom of fools (Ecc 7:9).
Because thou servedst not the LORD thy God with joyfulness, and with gladness of heart, for the abundance of all things (Deu 28:47).
Then said Elkanah her husband to her, Hannah, why weepest thou? and why eatest thou not? and why is thy heart grieved? am not I better to thee than ten sons? (1 Smuel 1:8).
Say to them that are of a fearful heart, Be strong, fear not: behold, your God will come with vengeance, even God with a recompence; he will come and save you (Isa 35:4).
Nevertheless my brethren that went up with me made the heart of the people melt: but I wholly followed the LORD my God (Joshua 14:8).
But if ye have bitter envying and strife in your hearts, glory not, and lie not against the truth (James 3:14).
Rejoice, O young man, in thy youth; and let thy heart cheer thee in the days of thy youth, and walk in the ways of thine heart, and in the sight of thine eyes: but know thou, that for all these things God will bring thee into judgment (Ecc 11:9).
Their eyes stand out with fatness: they have more than heart could wish (Psalms 73:7).
For consider him that endured such contradiction of sinners against himself, lest ye be wearied and faint in your minds (Heb 12:3).
Will (Choice)-
I call heaven and earth to record this day against you, that I have set before you life and death, blessing and cursing: therefore choose life, that both thou and thy seed may live (Deu 30:19).
And if it seem evil unto you to serve the LORD, choose you this day whom ye will serve; whether the gods which your fathers served that were on the other side of the flood, or the gods of the Amorites, in whose land ye dwell: but as for me and my house, we will serve the LORD (Joshua 24:15).
Butter and honey shall he eat, that he may know to refuse the evil, and choose the good (Isaiah 7:15).
Thou shalt not deliver unto his master the servant which is escaped from his master unto thee: He shall dwell with thee, even among you, in that place which he shall choose in one of thy gates, where it liketh him best: thou shalt not oppress him (Deu 23:15-16).
What man is he that feareth the LORD? him shall he teach in the way
that he shall choose
(Psalms 25:12).
THE CHRISTIAN HERALD
A Judeo-Christian Bible Study
WISE UNTO SALVATION THROUGH FAITH
And that from a child
thou hast known the holy scriptures, which are able to make thee wise unto salvation through faith which is in Christ Jesus
. All scripture is given by inspiration of God, and is profitable for doctrine, for reproof, for correction, for instruction in righteousness: That the man of God may be perfect, throughly furnished unto all good works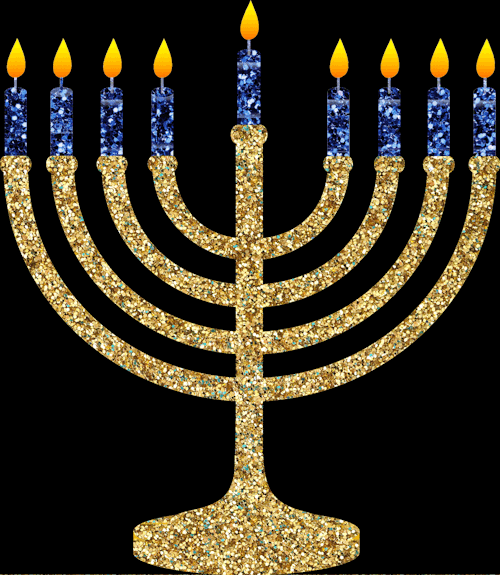 THE COMING OF THE SON OF MAN
"For as the lightning cometh out of the east, and shineth even unto the west; so shall also the coming of the Son of man be. For wheresoever the carcase is, there will the eagles be gathered together. Immediately after the tribulation of those days shall the sun be darkened, and the moon shall not give her light, and the stars shall fall from heaven, and the powers of the heavens shall be shaken: And then shall appear the sign of the Son of man in heaven: and then shall all the tribes of the earth mourn, and they shall see the Son of man coming in the clouds of heaven with power and great glory. And he shall send his angels witha great sound of a trumpet, and they shall gather together his elect from the four winds, from one end of heaven to the other"
(Matthew 24:27-31).
YE KNOW THAT IT HATED ME BEFORE
IT HATED YOU
"
If the world hate you, ye know that it hated me before it hated you
. If ye were of the world, the world would love his own: but
because ye are not of the world, but I have chosen you out of the world, therefore the world hateth you
. Remember the word that I said unto you, The servant is not greater than his lord.
If they have persecuted me, they will also persecute you
; if they have kept my saying, they will keep yours also. But all these things will they do unto you for my name's sake, because they know not him that sent me"
COMMUNICATING WITH THE DEAD IS FORBIDDEN:

"There shall not be found among you any one that maketh his
son or his daughter to pass through the fire, or that useth
divination, or an observer of times, or an enchanter, or a
witch, Or a charmer, or a consulter with familiar spirits, or a
wizard, or a necromancer. For all that do these things
are an abomination unto the LORD: and because of
these abominations the LORD thy God doth drive
them out from before thee"
(Deuteronomy 18:10-12).

"Regard not them that have familiar spirits, neither seek
after wizards, to be defiled by them: I am the LORD
your God"
(Leviticus 19:31).

"And the soul that turneth after such as have familiar spirits,
and after wizards, to go a whoring after them, I will even set
my face against that soul, and will cut him off from among
his people"
(Leviticus 20:6).
"Now I beseech you, brethren, mark them which cause divisions and offences contrary to the doctrine which
ye have learned; and avoid them.
For they that are such serve not our Lord Jesus Christ, but their own belly;
and fair speeches deceive the hearts