THE CHRISTIAN HERALD
A Judeo-Christian Bible Study
TCH MINI-STUDY: 28
BELIEVERS IN CHRIST WILL BE HATED AND PERSECUTED
The believer in Christ has many destinies. One earthly destiny is that the believer in Christ will be despised, hated and persecuted by some. There is no doubt about it. When you receive Christ into your heart, and mind you change, and others will therefore change in their attitude and opinions about you. They may treat you differently. Some shall despise and hate you, and in some cases, persecute you through verbal, psychological, emotional, or physical attack. You man be teased, or you may be killed. You may be spit un, or you may be slapped. Some will argue with you seemingly about nothing, while others will curse you. Your own family may turn against you and hate you, mistreat you, and reject you. Even fellow Christians may disagree with you on doctrinal issues, and depending where you are in the world, you may even be beheaded for your faith. This suffering is a definite destiny for the believer in Christ.
When thou passest through the waters
, I will be with thee; and through the rivers,
they shall not overflow thee: when thou walkest through the fire, thou shalt not be burned
; neither shall the flame kindle upon thee
(Isaiah 43:2).
Blessed are they which are persecuted for righteousness' sake
: for theirs is the kingdom of heaven.
Blessed are ye,
when men shall revile you, and persecute you
, and shall say all manner of evil against you falsely, for my sake
(Matthew 5:10-11).
But I say unto you, Love your enemies, bless them that curse you, do good to them that hate you, and
pray for them which despitefully use you, and persecute you
(Matthew 5:44).
If ye were of the world, the world would love his own: but because ye are not of the world, but I have chosen you out of the world, therefore
the world hateth you
.
Remember the word that I said unto you, The servant is not greater than his lord.
If they have persecuted me, they will also persecute you
; if they have kept my saying, they will keep yours also. But
all these things will they do unto you
for my name's sake, because they know not him that sent me
(John 15:19-21).
If the world hate you
, ye know that it hated me before it hated you.
If ye were of the world, the world would love his own: but because ye are not of the world, but I have chosen you out of the world,
therefore the world hateth you
(John 15:18-19).
Who shall separate us from the love of Christ? shall
tribulation, or distress, or persecution, or famine, or nakedness, or peril, or sword
.? As it is written, For thy sake
we are killed all the day long
; we are accounted as sheep for the slaughter
(Romans 8:35-36).
Bless them which persecute you
: bless, and curse not
(Romans 12:14).
We are troubled on every side, yet not distressed; we are perplexed, but not in despair;
Persecuted, but not forsaken
; cast down, but not destroyed; Always bearing about in the body the dying of the Lord Jesus, that the life also of Jesus might be made manifest in our body
(2 Corinthians 4:8-10).
And labour, working with our own hands: being reviled, we bless;
being persecuted, we suffer it
: Being defamed, we intreat: we are made as the filth of the world, and are the offscouring of all things unto this day
(1 Corinthians 4:12-13).
And he said unto me, My grace is sufficient for thee: for my strength is made perfect in weakness. Most gladly therefore will I rather glory in my infirmities, that the power of Christ may rest upon me. Therefore I take pleasure
in infirmities, in reproaches, in necessities, in persecutions, in distresses
for Christ's sake: for when I am weak, then am I strong
(2 Corinthians 12:9-10).
Persecutions, afflictions, which came unto me
at Antioch, at Iconium, at Lystra;
what persecutions
I endured: but out of them all the Lord delivered me.
Yea, and
all that will live godly in Christ Jesus shall suffer persecution
(2 Tim 3:11-12).
For ye, brethren, became followers of the churches of God which in Judaea are in Christ Jesus: for
ye also have suffered like things
of your own countrymen, even a
s they have of the Jews: Who both killed the Lord Jesus, and their own prophets,
and have persecuted us
; and they please not God, and are contrary to all men
(1 Thessalonians 2:14-15).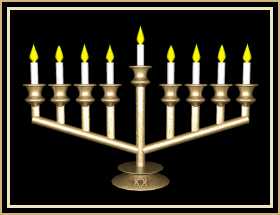 I AM WITH THEE
"
Fear thou not; for I am with thee: be not dismayed
; for I am thy God:
I will strengthen thee; yea, I will help thee; yea, I will uphold thee with the right hand of my righteousness
. Behold, all they that were incensed against thee shall be ashamed and confounded: they shall be as nothing; and they that strive with thee shall perish.
Thou shalt seek them, and shalt not find them, even them that contended with thee: they that war against thee shall be as nothing, and as a thing of nought
. For I the LORD thy God will hold thy right hand, saying unto thee,
Fear not;