HOME
Welcome to THE CHRISTIAN HERALD. TCH is a Judeo-Christian bible study, was begun in 1995 in obedience to God The Father's instruction to write a bible study. It is simply an humble effort to follow His guidance and will, and is not intended or designed to be all encompassing. The purpose of THE CHRISTIAN HERALD is to testify to and glorify Jesus Christ, while its' goal is accurate and complete interpretation of the Christian Scriptures. We humbly and sincerely hope this web site is of benefit to you, and blesses you in a special way.
This web site is divided into seven pages: Home, Our Beliefs, Articles, Study Aids, Links, Subject-Verse Index, and Books.
This
Home Page
consists of a statement of Welcome, and a brief description of each of the seven other pages within this web site.
The
Our Beliefs Page
contains a brief description of what we believe about major Christian doctrines, including God, Jesus Christ, Holy Scriptures, the Holy Spirit, satan, creation, original sin, the penalty for sin, salvation, grace, atonement, and propitiation for sin.
The
Articles Page
is a listing in alphabetical order of all bible study articles of THE CHRISTIAN HERALD. To view an article, simply click on the blue link for each article on the Articles page.
The
Study Aids Page
contains a listing of links to sites that are helpful with online bible study, including bible commentaries, bible concordances, bible dictionaries, bible encyclopedias, bible lexicons, and bible maps. There are also links to bible translations, bible study resources (general), interlinear bibles, parallell bibles, and topical indices.
The
Links
Page
contains a listing of links to subjects such as Addiction, Christian Missionary Resources, Christian Directories, Portals & Search Engines, Electronic Christian Journals, End Times & Prophecy Related Ministries, Financial Advice Christian Ministries, Food Pantries, Kitchens & Banks, and Grief. There are also links to the subjects of Suffering & Loss, Heaven, Near Death Experiences & Life After Death, Homelessness Resources, Mental Illness, Pastoral Resources, Photos Of the Holy Land, Recommended Ministries, Religious Facts and Statistics, and Suicide.
The
Subject-Verse Index Page
contains a listing of links to websites which list bible verses related to various subjects such as Anger, Change, Courage, Death, Depression, Encouragement, Faith, Fasting, Fear, Forgiveness, the Future for believers & unbelievers, God & His attributes and characteristics, God and His names, Guidance & Leading of God, Guilt, Hate, Healing, Heaven, Hell, Holiness, and Homosexuality. There are also links to the subjects of Hope, Humility, Israel (the Jews), Justification, Love, the Occult, Patience, Pride, Prosperity, Sanctification, Second Chances, Sexual Sin, Sin, Strength, Stress, and Submitting to Authority.
The
Books Page
has a constantly growing list of books suggested for such topics as Atheism vs. Theism, Christian Development, Demonology, Demonic Influence & Demonic Possession, End Times, Fasting, Forgiveness, the Grace of God, Grief, Suffering & Loss, Healing, Heaven, Hell, Near Death Experiences & Life After Death, Holiness, Jews and Related Issues, Pain & Suffering, Prayer, Relationships, Dating & Marriage, Spiritual Discernment, and Women and Related Issues.
THE CHRISTIAN HERALD
A Judeo-Christian Bible Study
"That if thou
shalt confess with thy mouth the
Lord Jesus, and
shalt believe in thine heart that God hath raised him from the
dead, thou
shalt be saved"
(Rom 10:9)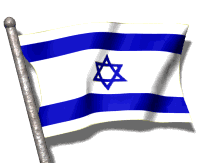 Recently Added LINKS and BOOKS about Spiritual Abuse...
Many in the Christian church are currently being abused by
church leadership, but are not aware they are being abused.
Others, because of experiencing abuse in the past, have left
the church, and are even struggling in their relationship
with God. To check links about abuse, click our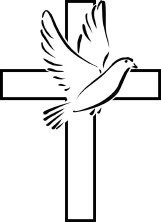 "And you, that
were sometime alienated and enemies in your mind by wicked works, yet now hath he reconciled In the body of
his flesh through death, to present you holy and unblameable and unreproveable in
his sight"
(Col 1:21-22)

"Though he
were a Son, yet learned he obedience by the things which
he suffered; And being made
perfect, he
became the author of eternal
salvation unto all them that
obey him"
(Heb 5:8-9)